Home Boarding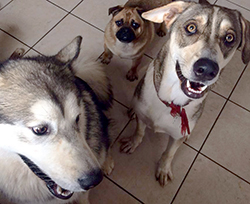 Home boarding is exactly what it says it is – your dog stays in our home and is treated like one of the family.
We do not use kennels or crates unless your dog usually uses a crate and then we can accommodate that.
Your fur baby will get lots of cuddles, a minimum of 2 walks per day and lots of other dogs to play with.
Let your dog have cuddles not kennels
1 dog £22 per 24 hours
Additional dogs from the same house £15
​

---
Day Care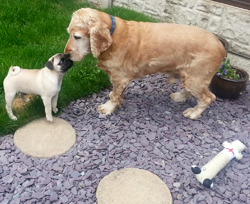 7am - 6pm £17.00 per day
Additional dogs from the same house £10
Half day daycare (4 hours) £10
Monday - Friday block booking daycare £75
I can pick up your dog and return them home at a time suitable for you each day.
Your fur baby will get at least 2 walks per day, and get to socialise with other dogs.
Discounts offered for multiple dogs from the same home.
​

---
Home Visits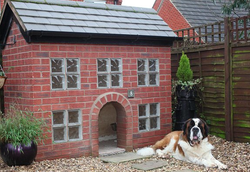 Length of Visit (Mon-Fri):
30 Mins - £ 8.00
45 Mins - £ 10.00
60 Mins - £ 13.00
Length of Visit (Sat-Sun & Bank Holidays):
30 Mins - £ 10.00
45 Mins - £ 13.00
60 Mins - £ 15.00
---
We do Home visit services for our customers who don't want to leave their pets in new or unknown environments. Taking the stress out of going on holiday or going to work, by giving you peace of mind that someone is there to take care of your loved ones; whilst looking after your home at the same time and making it feel lived in.
We can care for all your pets whilst you are away, from goldfish to horses. An initial visit to meet your pets, discuss their likes and dislikes and fill out any necessary paperwork is provided free of charge.

Dog Walking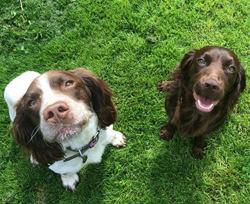 30 Mins walk £8 Additional Dog £3.00
60 Mins walk £12.00 Additional Dog £6.00
​Home from Home dog walking service is a 'group' dog walking service, ensuring that not only is your dog fully exercised, she/he will also benefit from great doggy socialisation as well as having fun and making new friends. A variety of walking environments are carefully selected that are stimulating for your dog but also ensure your dog's safety at all times. I offer a morning, lunch and afternoon walk, allowing clients to choose which walk will best break up their dogs day. Most of our clients use the service regularly but we are happy to help on an ad-hoc basis as and when you require the service.

​5% discount if you block book 10 hours
---
Doggie Home from Home Savers Scheme

At Doggie Home from Home we understand it is expensive owning a dog and large bills can deter you from booking holidays or days which are difficult to organise with a dog.

To help with these bills we have the option of a monthly saving scheme in which you can save a set amount into each month. This money can then be used against day-care, holiday pop ins or walking services.

You can set the amount that you would like to save each month.
You choose the direct debit date.
Money saved can be used against any services that Doggie Home From Home provides.
A 5% discount will be applied to all services you pay for using your prepaid credit.
A statement will be sent to you every 4 months so you can keep track of the monies you have saved.
Monies must be used within 1 year.
There are no refunds on monies paid in - they can only be exchanged for services.
---